We're always looking for people who'd like to join with us in our activities as we work to protect the important and beautiful natural world of the Shin-etsu Trail, and to maintain this invaluable resource for hikers from around the world.
The Shin-etsu Trail Club was first established in 2003, and received non-profit status in 2004. The Club has continued since then in maintaining and extending the Trail, and in creating activities so that more people can enjoy this unique facility. At the heart of these activities are the members of the Shin-etsu Trail Club. They are the guardians of the Trail, the people who truly understand its value and support it in many ways.
The Club activities are aimed at energizing local communities, protecting the amazing natural heritage of this area and the traditional satoyama way of harmony of people and nature, and ensuring that all of this is passed on to future generations.
There's something to do for those who are interested in trail maintenance and trail usage projects, or who want to apply their own particular skills to the project, or who can't actively participate in maintenance or other activities but would like to assist behind the scenes.
Every member has their own reasons and motivations for joining the Shin-etsu Trail Club—there are no rules! In fact, you really don't have to do anything other than simply voice your support by becoming a Member! Sharing your feeling for and support for the Trail will encourage others to join as well.
The foundation of the Shin-etsu Trail was laid down by Noriyoshi Kato, who was the director of the Club from 2003 until his untimely passing in 2014. The charter created by Kato-san is where we return as the source for our activities.
We look forward to welcoming you as a Member of the Shin-etsu Trail Club!
Membership requirements
Main activities
We invite you to join us in the following activities:
Trail maintenance
Environmental surveys and conservation activities
Guide training and dispatch
Environmental awareness activities for local organizations
Events, including nature observation gatherings and trekking tours
Public relations activities, including the Club website and newsletter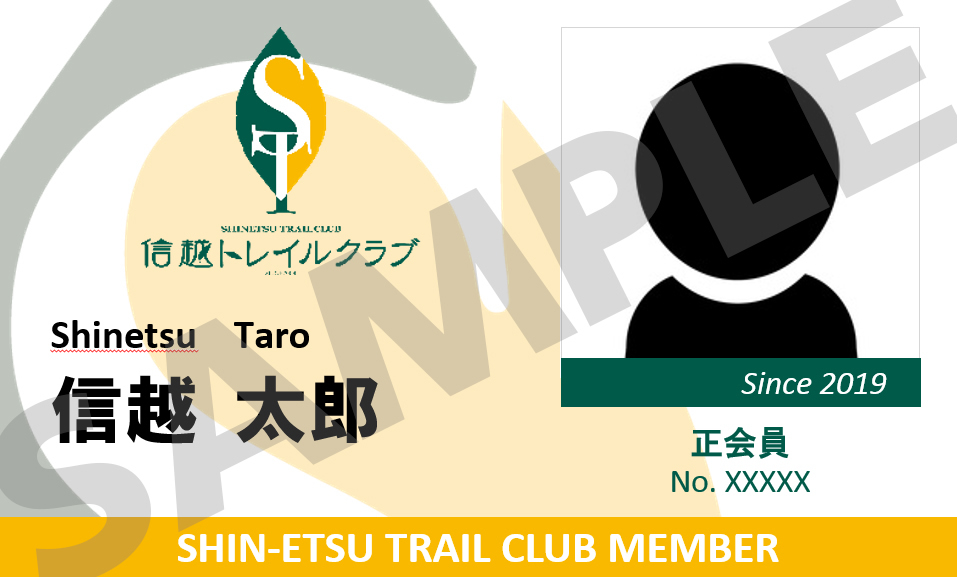 Member benefits
Membership card
Discount price for participation in Shin-etsu Trail Club events
Participation in Members-only trekking events
Receive information on Shin-etsu Trail Club activities
Eligibility to participate in the Shin-etsu Trail Club General Assembly
Membership period
Annual membership extends to the end of March, regardless of when you first became a member. You will receive a notice of continuation of Membership in April.
Membership fees
Initiation fee
None
Annual fee
Regular individual member, with voting rights:¥5,000*
Supporting member, no voting rights:
   Individual: ¥2,000   Group:¥5,000
* Only regular members can vote at the General Assembly
After filling in the application form, please remit payment to one of the financial institutions below:
Bank payment Payment through Hachijuni Bank
Bank name:
Hachijuni Bank
Branch name:
Iiyama (イイヤマ支店)
Account name (please use the Japanese):
特定非営利活動法人信越トレイルクラブ
代表理事 木村宏
Account name in kana:
トクヒ)シンエツトレイルクラブ
ダイヒヨウリジキムラヒロシ
When sending money via the Internet, please specify Shin-etsu Trail Club as:
「シンエツトレイルクラブ」
Bank payment Payment through Japan Post
Account name (please use the Japanese):
特定非営利活動法人信越トレイルクラブ
Account name in kana:
トクヒ)シンエツトレイルクラブ
Special membership
We welcome corporate partners and sponsors of the Shin-etsu Trail, who form our special members.
Membership application
Please fill in all fields below (*=required)